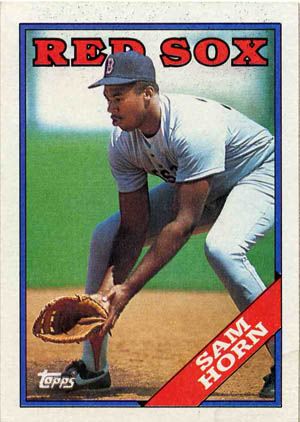 I know this is a business, but that doesn't mean I have to like everything that means. For instance, why do we need to organize and have an "official" Red Sox Nation? Can't it just be an abstract idea? Why does Remy need to constantly talk about his web site and merchandise? I wish that every statistic, every at bat, every inning wasn't "brought to you by" anything. "Excuse me sir, in which isle can I find the official shaving cream of the Boston Red Sox?"
But, I accept that this is reality and that it helps pay for us to have a competitive team.
That being said, the Sox have announced the finalists for
President of Red Sox Nation
. Here is why there is only one real candidate:
Patrick Kennedy
of, you guessed it, Vermont.
You can't vote for a celebrity. That's ridiculous. Remy can be the honorary chairman, but not the friggin' president. We need someone responsible for the day-to-day operations, not just a figure-head.

I'm not voting for anyone not living in New England. Sorry Taki. That's just the way it is.
I'm not voting for anyone from Massachusetts. You need someone who shows that the Nation is bigger than just its home state.
That leaves us with: William "Billy the Kid" French of New York; Frank "The Artist" Galasso of Rhode Island; Patrick "PK" Kennedy of Vermont; Steve "Coma Guy" Manganello of Maine; and, Rick "The Fan's Commish" Swanson of Connecticut.

Sorry Billy. You're a French, which we've been told is anti-freedom, and no way I can support a New Yorker for this "important" position.
Mr. Galasso from Rhode Island. Sorry, you loose out because of a typo. We all know that Rhode Island is a nickname for the Ocean state's full name of Rhode Island and the Providence Plantations. I'm sorry that Mr. Galasso has to pay the price for MLB's laziness, but this scribe can't stomach laziness.
There's no way we're allowing coma guy. No sleeping on the job here!
Finally, Rick is obviously full of himself. He already thinks he's the commish! I don't want someone who sees this presidency merely as a stepping stone towards greater heights.
So, here we are with but one clear choice: the people's candidate, the Vermonter, the long shot, underdog, Mr. Kennedy. I know you agree. So, go
vote for the Patrick Kennedy
to be the George Washington of Sox Nation.
VOTE HERE
. By the way, I'm planning to run for Secretary of State for the Nation and I'd appreciate your support.
Note: I was waiting to post this until the voting had kicked off. Because I waited, I lost my "scoop." The Burlington Free Press had PK on the
front page
this morning. But I promise, I wrote this first. So there Gannett! I win.
Note Note: to anonymous commenter below: here you go. You ask and you shall received. To others, feel free to comment anytime. Anybody? Please...